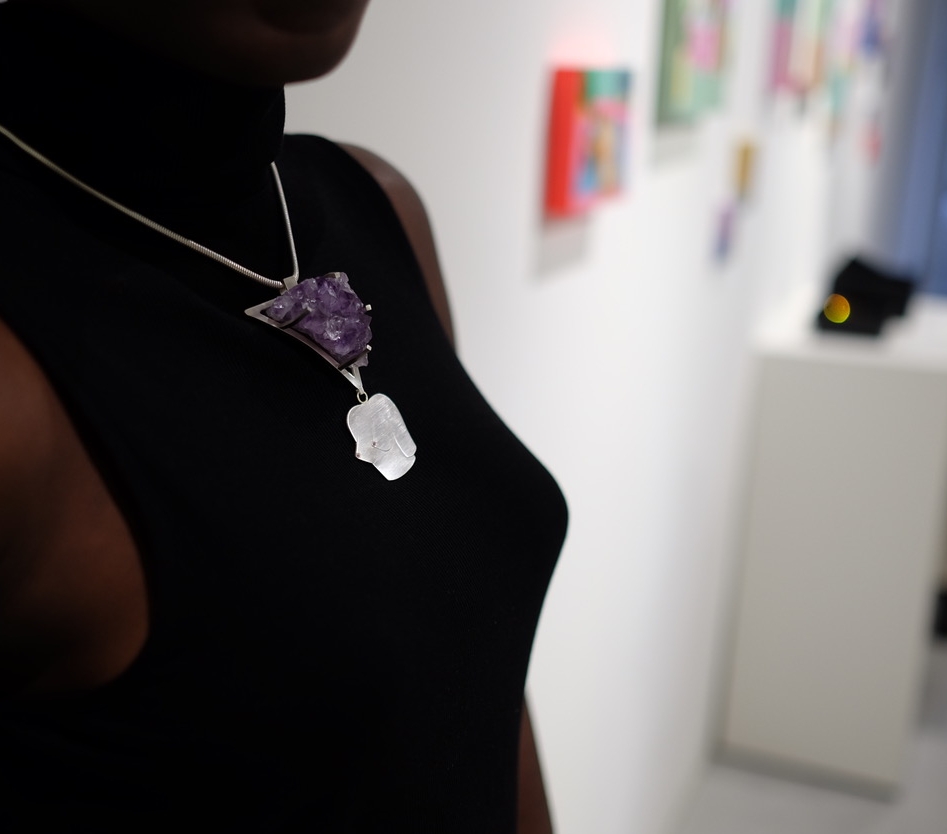 FERTILITY, DIVINE & DESIRE
For this limited edition, designer Elise Geers and artist Joëlle Dubois, produced three craft jewels in precious metals with natural minerals. Including the gemstone Amethyst, the azure mineral Lapis lazuli and the pink Zirconia.
Their collaboration is in the first place an ode to the female nude. The meaning in the imaginary of the female body are very different. The female nude during art history is often seen as an embodiment of fertility, evil, a divine being or a lust object.
But rarely, the meaning of the female body is about the woman herself, whose body it is. These two female artists take the staple in their own hands and choose to challenge the social standards around the female body and her sexuality.
They let the viewer think and in this way the jewels can also be seen as protest. Regaining power over their bodies.
Fertility, Divine & Desire of Joëlle Dubois were crafted by Elise Geers.